The most powerful form of learning… comes not from listening to the good works of others, but from sharing what we know with others . . . By reflecting on what we do, by giving it coherence, and by sharing and articulating our craft knowledge, we make meaning – we learn.
–Roland Barth. Improving Schools from Within. (1990)
Building the Mentoring Relationship

Since the mentor teacher goes through the process with the BT, one cannot help but pick up things to help become a better teacher. -mentor
The foundation of a successful mentoring relationship with a beginning teacher is built on trust based on mutual respect and professionalism. New teachers will be more willing to express their concerns and ask questions when they feel safe and secure in a trusting relationship.

The first year of teaching presents many challenges for a new teacher. The mentor can be a valuable resource in assisting the beginning teacher meet these challenges and develop professional skills and habits of mind that will serve the teacher for the rest of her/his career. As a mentor, you will want to initiate making connections with the beginning teacher and learning about her/his needs before or near the start of school. Those first exciting days in a new classroom can quickly diminish as the new teacher becomes overwhelmed with responsibilities. The mentor can support the new teacher by orienting her/him to school and district procedures and policies, helping the teacher to acclimate to the school and teaching assignment, providing resources and offering an ear to just listen.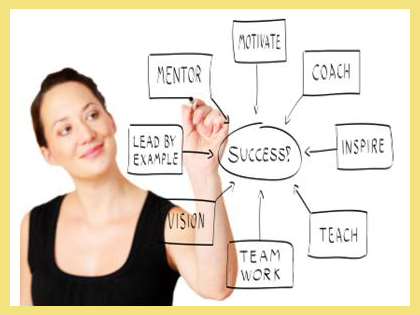 Maintain confidentiality to ensure that the beginning teacher has the opportunity to be creative and to try innovative strategies in a risk-free environment.
Provide a variety of resources to help the beginning teacher develop her/his own repertoire of effective strategies and techniques.
Encourage the beginning teacher to openly discuss problems and work together to come up with possible solutions.
Observe the beginning teacher teach. This will provide useful insights to both the beginning teacher and you, the mentor.
Critique the new teacher's strengths as well as weaknesses in a confidential manner.
Be a model of effective teaching. Invite the beginning teacher to observe your classroom and teaching.
Work together to assess the beginning teacher's current level of knowledge/skill, and using that information assist the beginning teacher in setting professional growth goals for each module.
Encourage your beginning teachers to reflect on their decisions and actions to inform their  teaching and learning approaches.
Take the responsibility to initiate and maintain the relationship with your beginning teacher throughout the year.
Provide appropriate non-evaluative feedback after a observation or visitation.
Collaborate with your beginning teacher to plan instruction that will promote student achievement.
Help BT understand their professional responsibilities.
Be a model of ethical and professional behavior.
Keep a positive, accepting attitude.